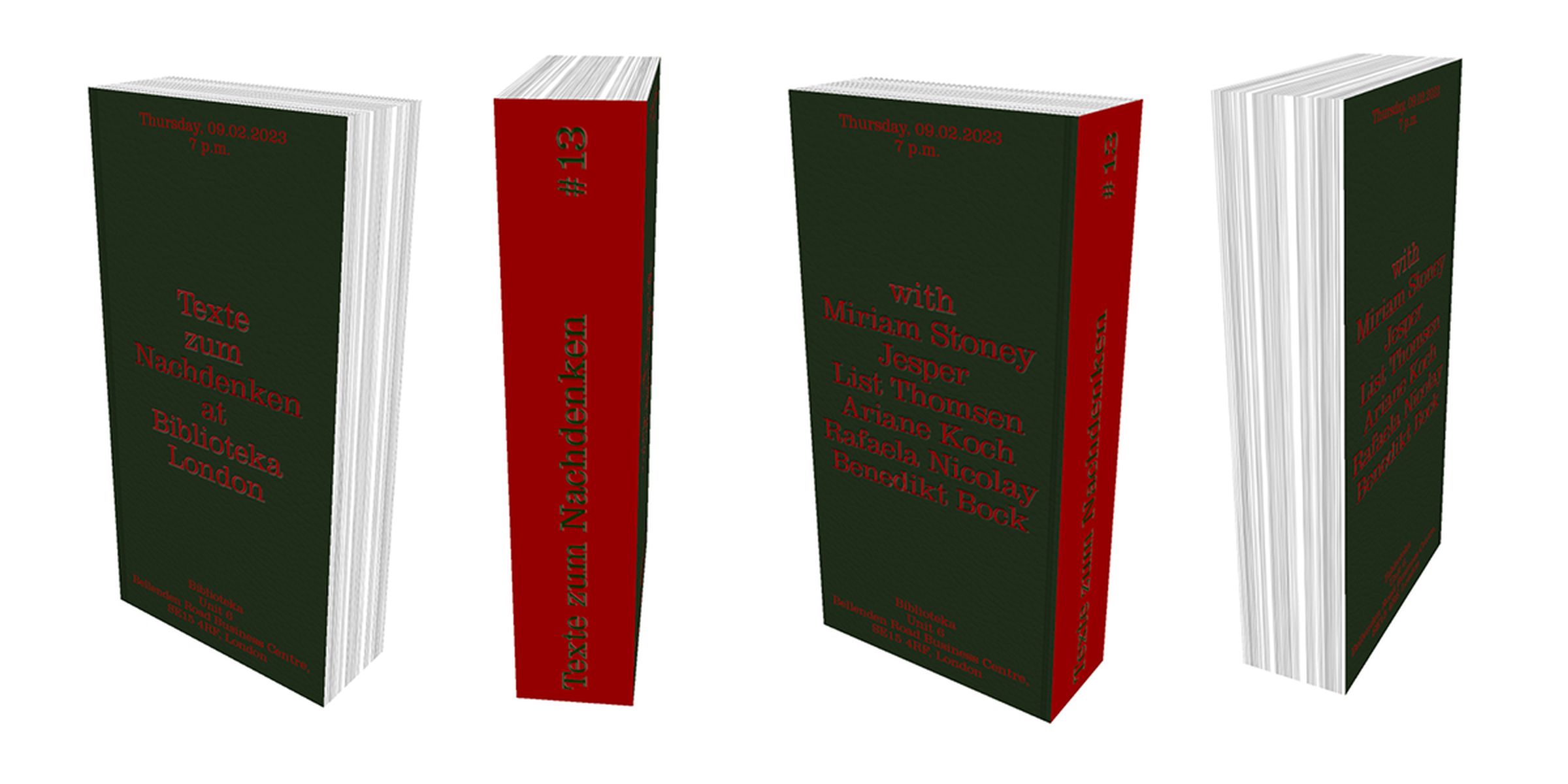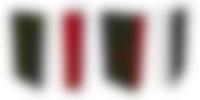 This event is in the past. Click here to see upcoming events.
When?
9 February, 2023
7:00pm to 9:00pm
Accessibility
The event is accessible by wheelchair.
Texte zum Nachdenken
Texte zum Nachdenken is an independent and artist run series of reading events from Zurich. Readings for this iteration are with Miriam Stoney, Jesper List Thomsen, Ariane Koch, Rafaela Nicolay and Benedikt Bock.
Miriam Stoney (*1994, Scunthorpe, UK) is an artist, writer and translator based in Vienna, Austria. Her work is primarily text-based and encompasses art writing, installation, photography, performance and audio formats.
Jesper List Thomsen (*1978, DK)'s practice begins in language, traverses the body, and ends in painting. He performs his writing within the context of the paintings, as live readings and sonic works.
Ariane Koch (*1988, Basel, CH) studied Visual Arts, philosophy and theater studies in Basel and Bern. Her debut novel "Die Aufdrängung" (The Visitor) was well received in the German language area. The novel is currently being translated into English and five other languages.
Rafaela Nicolai (1993*, Chur, CH) is an actor living and working in London since 2018. In 2022 she has roles in the Netflix series Transatlantic and FBI:International by Universal/CBS.  
Benedikt Bock (*1987, GER) is an artist and writer based in Zurich. Alongside his sculptural practice, he writes literary texts, publishes, organizes readings, and curates exhibitions. Currently he's working on his first novel.