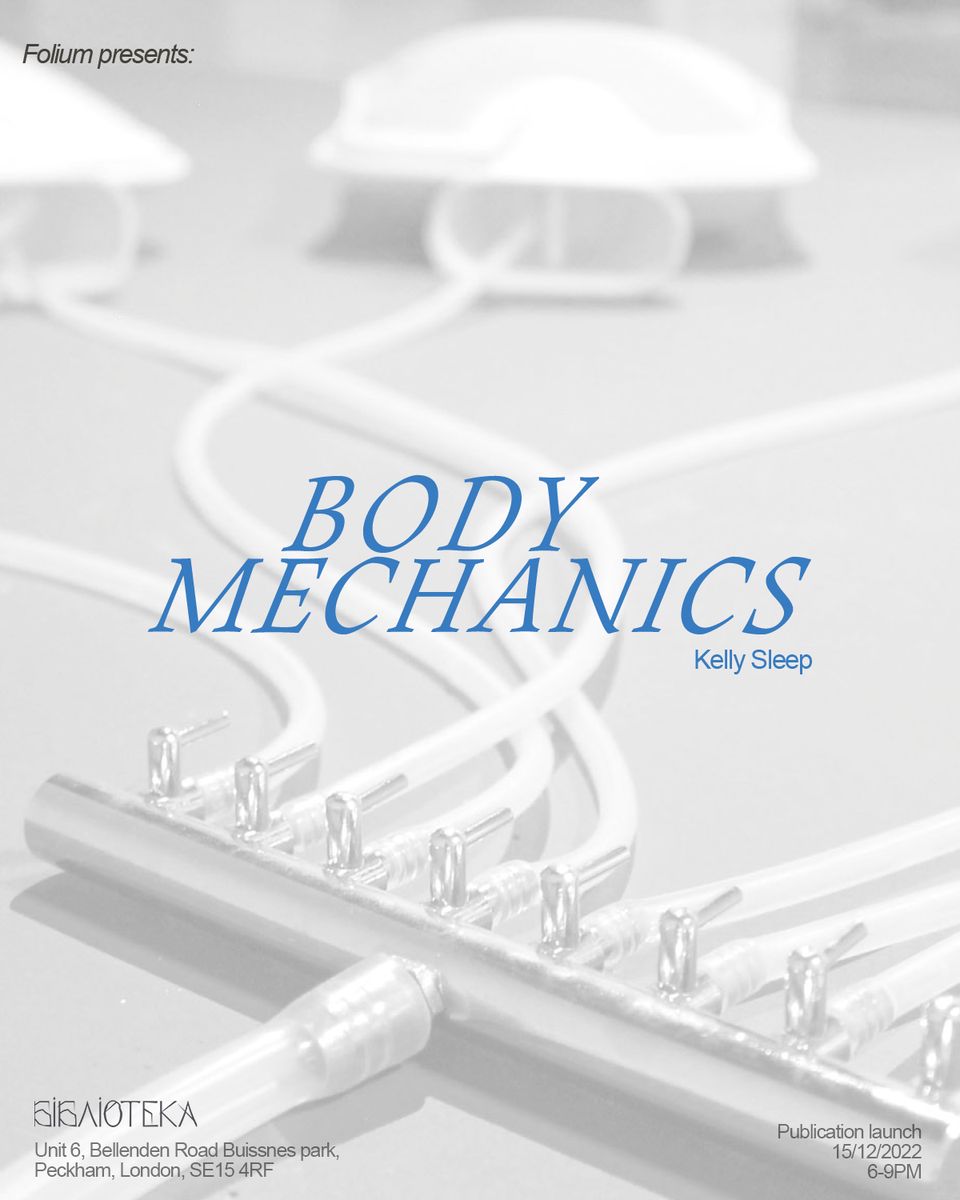 This event is in the past. Click here to see upcoming events.
When?
15 December, 2022
6:00pm to 9:00pm
Accessibility
Wheelchair access to event.
'Body Mechanics' - Kelly Sleep
Book launch as part of the Folium Book Award which is run in conjunction with Kingston University and Stanley Picker Trust.
'Body Mechanics' is a publication that translates Kelly Sleep's uncanny and humorous kinetic sculptures into printed matter. Sleep's sculptures are realised through the hacking of electronics and explore notions of anthropomorphism, body mechanics and human behaviour. The artist selects commonplace objects and materials from the everyday which through their design have a likeness to the human form. Mattresses inflate and deflate to replicate the motion of nodding in and out of sleep, pumps and pipes substitute for the respiratory system, and hot water bottles mimic bladders. These subtle motions invite the viewer to consider the complex systems within their own body.
Free entry.