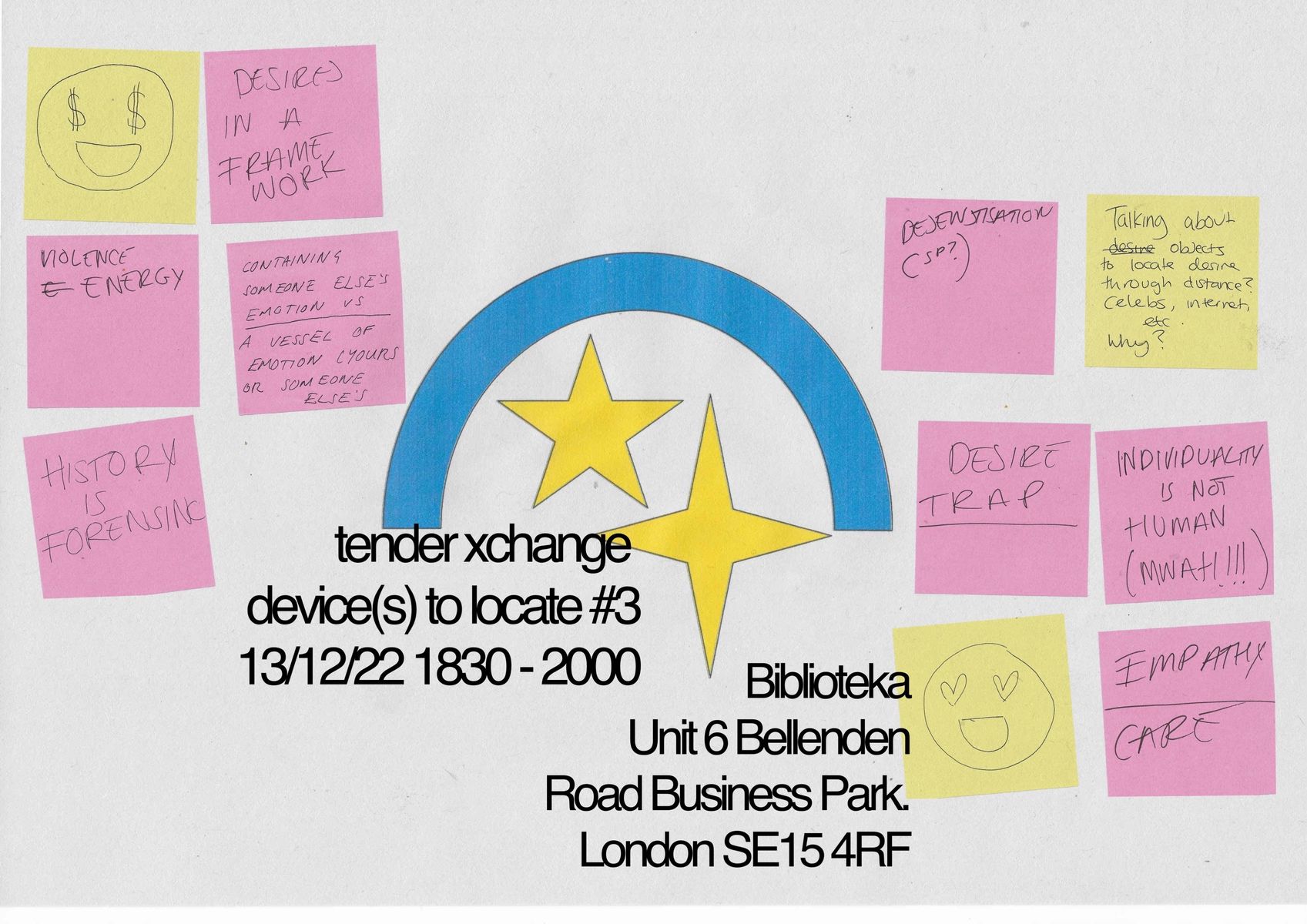 This event is in the past. Click here to see upcoming events.
When?
13 December, 2022
6:30pm to 8:00pm
Accessibility
Wheelchair access to event.
Tender Xchange - Device(s) to Locate
We want to welcome you to the third and final installment of Tender Xchange's  ongoing research "Device(s) to Locate". Since their last two instalments, Tender Xchange has created a rich backlog of images to continue pulling out relational matter around the ideas of locating desires. The aim for this Xchange is to exercise locating potentiality that is hidden within these images and to birth a new avenue for this research to exist in. 
Tender Xchange - Started whilst in residence at Gasworks in 2020, @TenderXchange is a research forum in which participants collaboratively formulate a visual map in response to a given topic. The goal is to utilise surface level observations as a legitimate means of drawing out the ultimate potential of a subject matter. Participants will be invited to join in an image-led conversation, translating visual cues into a proliferation of researched material.