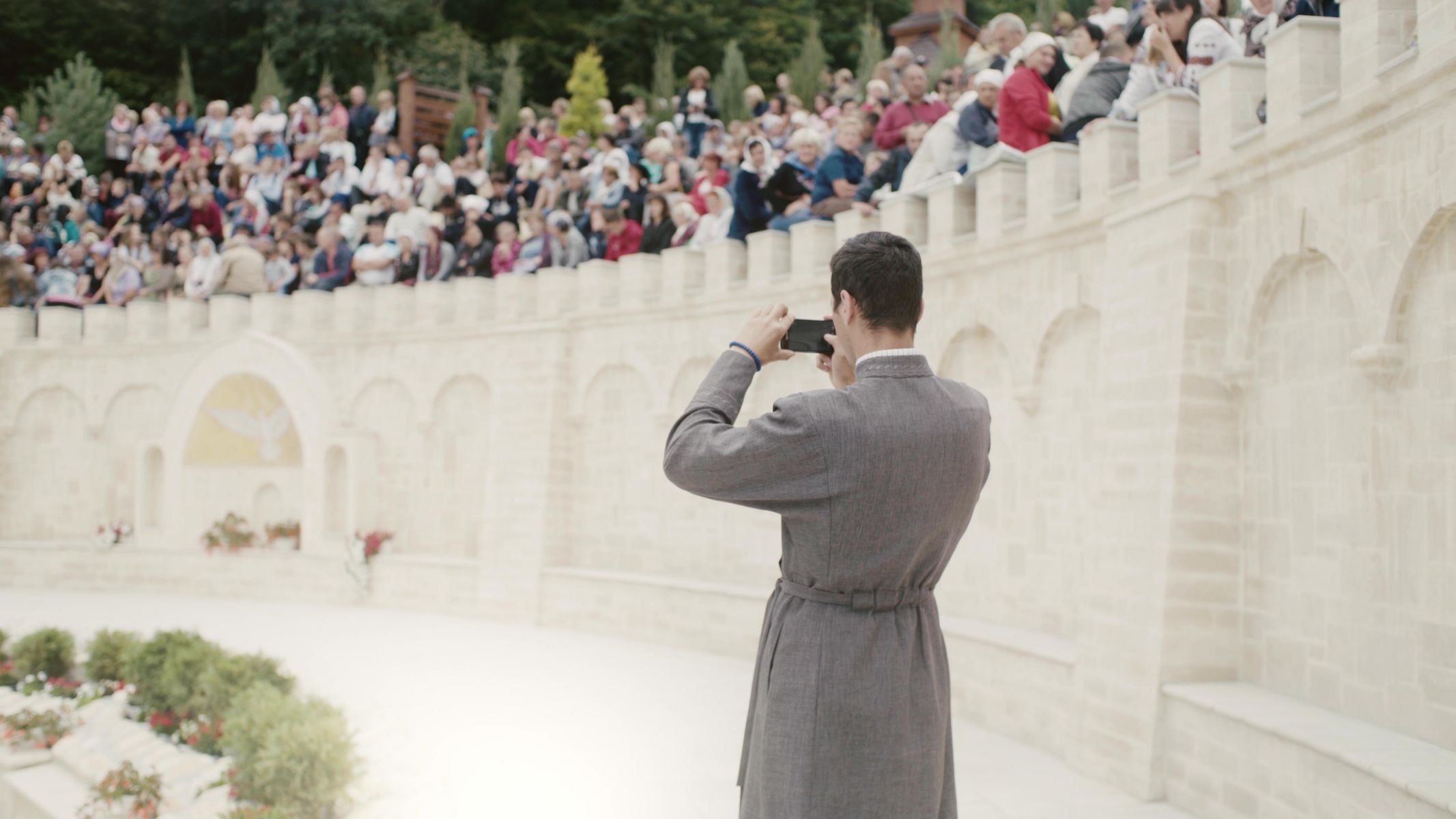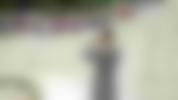 This event is in the past. Click here to see upcoming events.
When?
22 November, 2022
6:00pm to 8:00pm
Where?
Royal College of Art
Accessibility
There is wheelchair access by elevator and access to toilets
Zarvanytsia/New Jerusalem
Every year, thousands of Ukrainian Christians undertake a pilgrimage to Zarvanytsia, a sacred place. Between prayers they share news, brag about their wealth, take pictures of chapels, give interviews, and witness miracles. Witness miracles?
Join us at the Royal College of Art, Gorvy Lecture Theatre for a screening of the documentary Zarvanytsia/New Jerusalem by Kyiv-based artists and filmmakers, Roman Khimei and Yarema Malashchuk.
After the film we will host a Q&A with one of the directors
Collaborating at the edge of visual art and cinema since 2013, Kyiv-based artists and filmmakers, **Roman Khimei **and Yarema Malashchuk graduated as cinematographers from the Institute of Screen Arts in Kyiv, Ukraine. They were awarded the main award of the PinchukArtCentre Prize (2020), VISIO Young Talent Acquisition Prize (2021), as well as the Grand Prix at the Young Ukrainian Artists Award (MUHi 2019). Their debut documentary feature "New Jerusalem" premiered at Docudays UA International Film Festival 2020. The film received the Special Mention Award at Kharkiv MeetDocs and the duo also participated at the Future Generation Art Prize 2021. Their video works are in collections of Frac Bretagne, Fondazione In Between Art Film, and Seven Gravity Collection. Yarema and Roman are members of the Prykarpattian Theater art collective.
New JerusalemDocumentary, 76 minProduction: Contemporary Ukrainian Cinema, Ukrainian State Film AgencySales: 86PROKAT2020