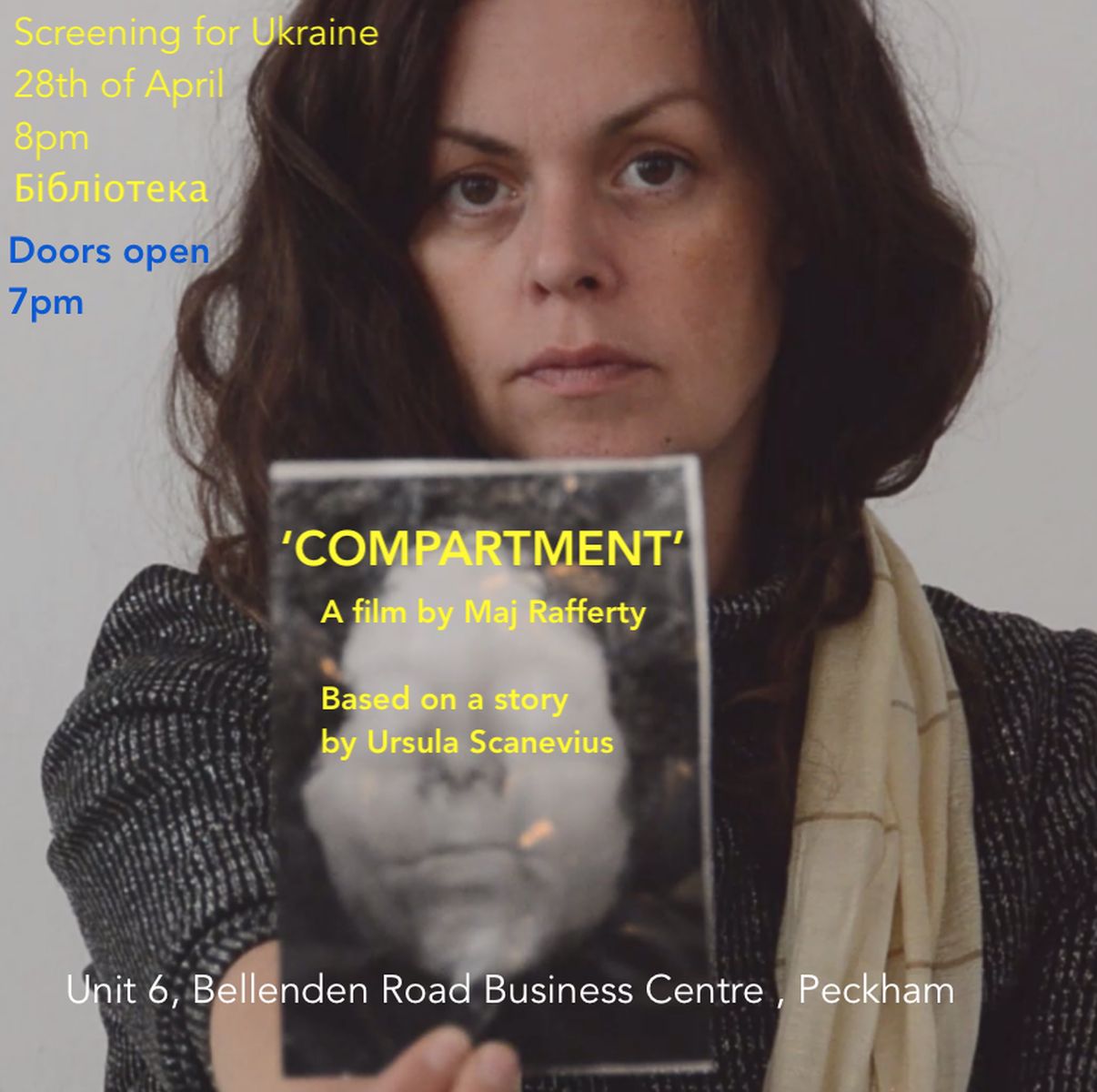 This event is in the past. Click here to see upcoming events.
When?
28 April, 2022
7:00pm to 10:00pm
Accessibility
Wheelchair access. English subtitles.
Compartment - Film Screening
We look so much forward to this special screening of COMPARTMENT by Maj Rafferty on Thursday the 28 April.
The screening is free.
Doors open 7pm. Seats will be available on a first come first serve basis.
You will also be able to buy @ursulascavenius book The Dolls directly from @lollieditions on the night with proceeds going to Biblioteka.
The film 'Compartment' is an interpretation of Danish writer Ursula Scavenius' short story 'Compartment' from her latest book 'The Dolls', which was released in English last year.
'Compartment' (2021/Denmark/61min) Anna, Jakub and Miska have all lost their mother, Nastfa. Her last wish was to be buried in her hometown in Hungary. The three siblings set out in a desperate outbreak of grief to try to fulfill their Mother's wish. Along the way arises conversations about the Mother's past as a refugee, about war, deportations and how that shaped her life. The film is set in a pandemic perspective, using the pandemic as a frame. First part was filmed in isolation, second part over zoom and third part in our new world.
Director/Camera/Editor: Maj Rafferty Actors: Rakel Valdimarsdottir, Kasper Ørum, Gustav Scavenius. Soundtrack: Iman Deeper, Yael Acher. Language: Danish with English subtitles.
MAJ RAFFERTY is a film maker, artist and writer. She is part of the video collective NaturalPsychoBitches and London based art, poetry and performance collective, RUN. She holds a degree in dramaturgy from Aarhus University and has studied at Goldsmiths University of London and Freie Universität Berlin, specializing in performance and montage.
URSULA SCAVENIUS is a writer based in Copenhagen. She is a graduate of the Danish Academy of Creative Writing and holds an MA in comparative literature and Italian from the University of Copenhagen. She debuted in 2015 with the short story collection Fjer [Feathers], which won the Bodil and Jørgen Munch-Christensen Prize and was nominated for the Montana Prize for Fiction. Her second book, The Dolls, was published in January 2020 and was shortlisted for the Edvard P. Prize that same year.
VESTERBRO KÆLDERTEATER is a theatre group based in Copenhagen, Vesterbro. @vesterbrokaelderteater