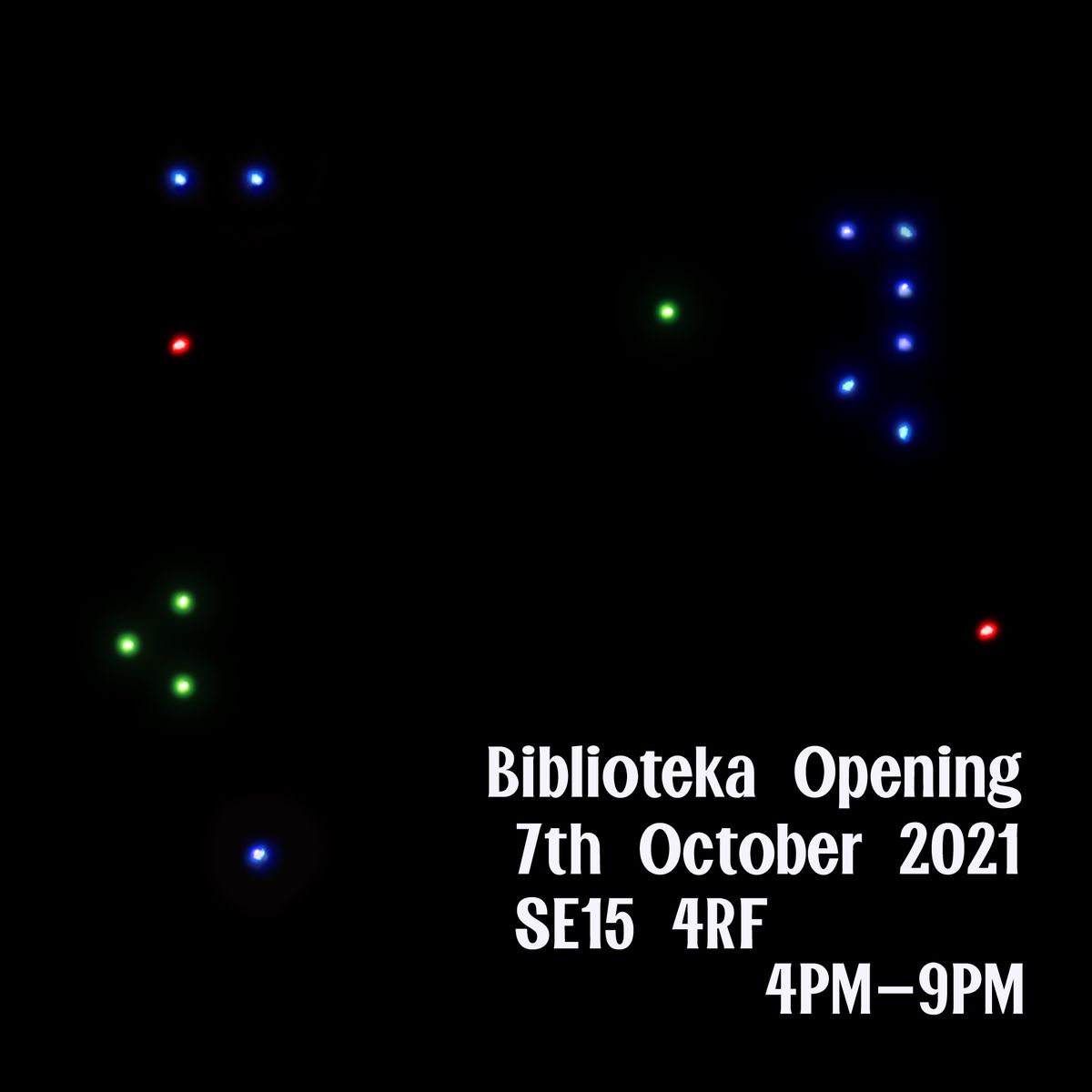 This event is in the past. Click here to see upcoming events.
When?
7 October, 2021
4:00pm to 9:00pm
Accessibility
Wheelchair access.
This is official! We are opening our new library space in London on the 7th of October. Loads of new exciting books. Can't wait to see you all.
Big thanks to everyone who contributed and helped make this possible.
@glibv @arcadiamissa @photobookshow @valussonov @k33711647 @will_sadowski @n.a.sherwood @stinktext @niinaulfsak @jazbos